Bill Express Website
edit
Background
Bill Express is the easiest, most secure, and most convenient bill payment service on the web today for the markets of the Jamaica, Trinidad & Tobago, Guyana and St. Lucia.
A website redesign of the brand's visual identity will complement and amplify its customer impact.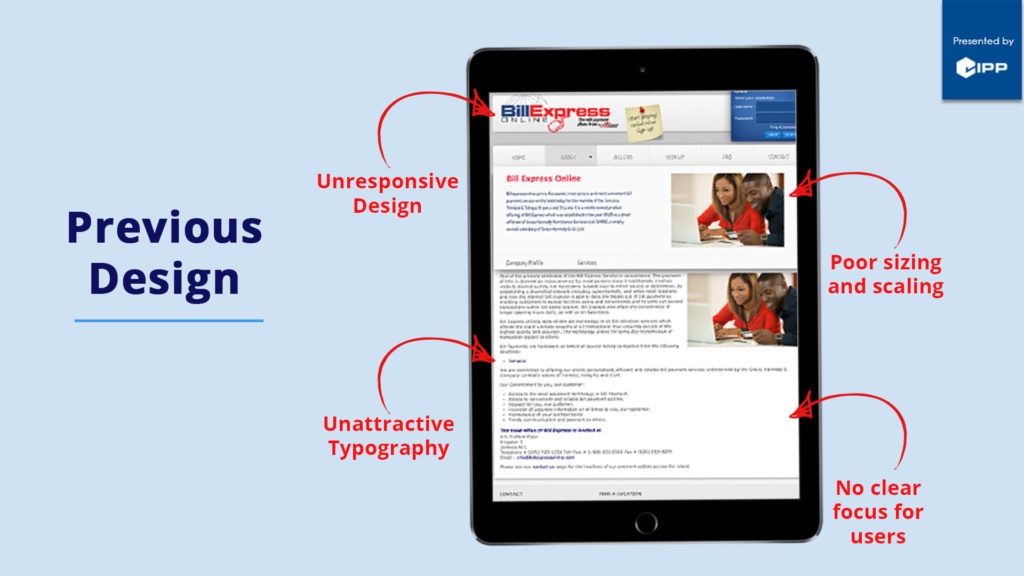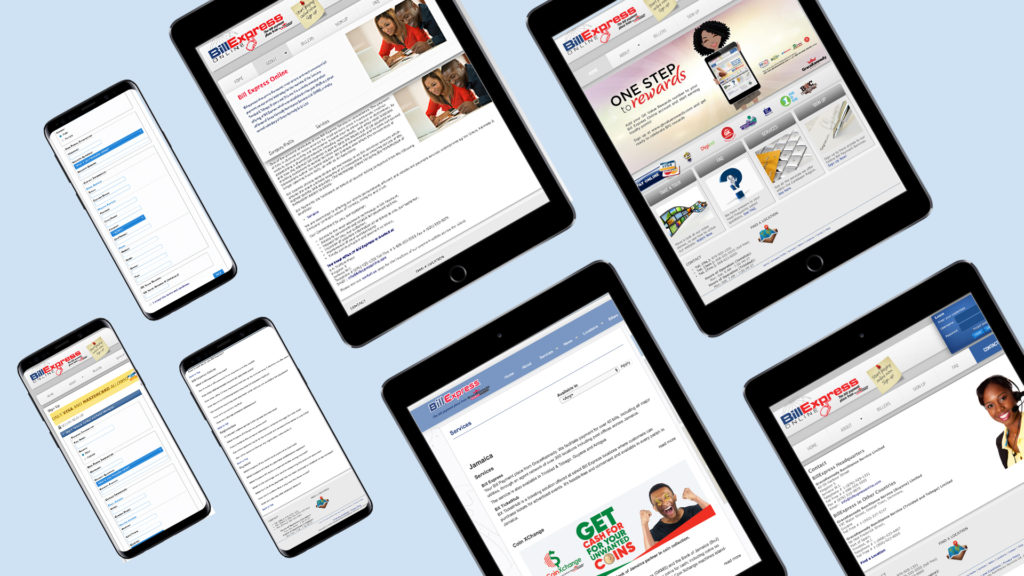 Purpose and Goals
To provide users with a modern and responsive website that is safe and secure, navigable and user-friendly, expresses the brand image, has content tailored to their needs and funnels users to targeted solution-driven services.
" Customers no longer buy just goods and services, they buy experiences. "

~ B. Joseph Pine
Services
1 Website Strategy
2 Copywriting
3 User Interface (UI) & User Experience (UX)
4 Web Development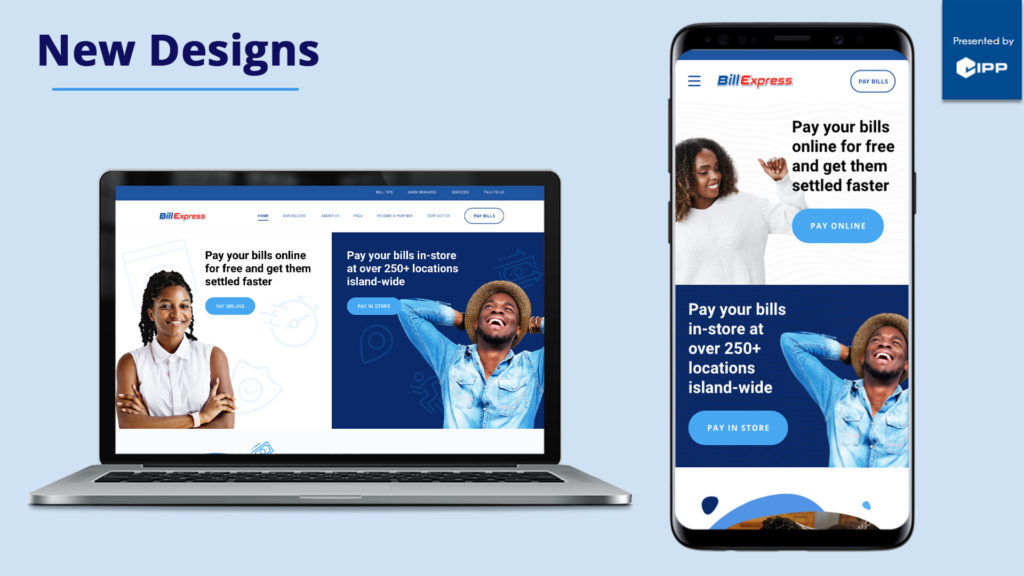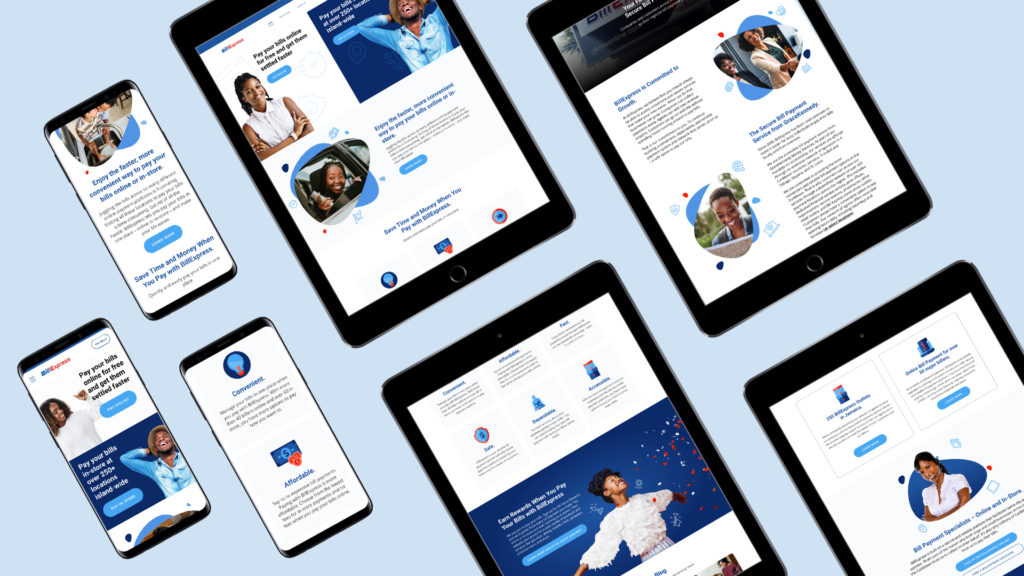 The Results
The user-centric design features enhanced content and visuals to support lower bounce rates and an improved user experience (UX).
Bill Express now has a website that is better equipped to actualize its vision to be the premiere bill payment solution for Caribbean people.
" We create content that prospective customers are passionate about so they actually pay attention, transforming initial interests into conversions. "

~ The IPP Philosophy
Join us in making perfection possible!